Jeanette
Head Fitness Coach and Nutrition Specialist
In 2012 Jeanette started building The Sweatshop Fitness and Nutrition brand into what it is today. After completing her certificate 3 and 4 in fitness, she began exploring different training modalities and learning new programs to figure out the best ways to get her clients results. Jeanette has always had a keen interest in nutrition, and this passion lead her to begin a university degree to learn the science behind nutrition and exercise. Jeanette has played sport, netball in particular, for over 25 years, and specialises in strength and conditioning and sports fitness as well as nutrition for health and fitness.
Qualifications;
Cert 3 and 4 in Fitness
Diploma in Fitness
Nutrition coaching
Bachelor Health Science (current)
Metafit
Level 1 & 2 Kettlebells
Boxing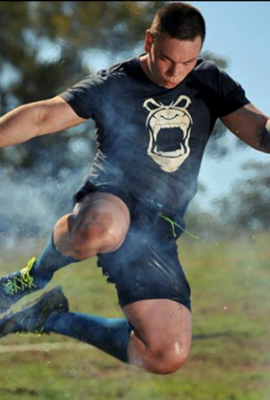 Andray
Andray first started personal training in 2007. After studying with the C.H.E.K. Institute, he developed a keen interest in injury prevention and sports rehabilitation. Now in his final 5th year of university, Andray will soon graduate as an osteopath. By utilising his knowledge of anatomy, biomechanics and strength development, Andray is able ensure a safe training environment that delivers results. Andray specialises in injury prevention and exercise pain management.
Qualifications;
Cert 3 and 4 Fitness
Osteopathy
Terrie
Terrie has spent most of her 20's and 30's building a family foundation, and after her youngest was born, almost 7 years ago, she decided it was time to start pursuing her love for fitness. In 2013, Terrie completed her certificate 3 and 4 in fitness and she continues to develop and share her passion for health and fitness. Terrie believes that to empowerment and encourage not only her children, but of all ages, to live a healthier life - we must lead by example.
Qualifications;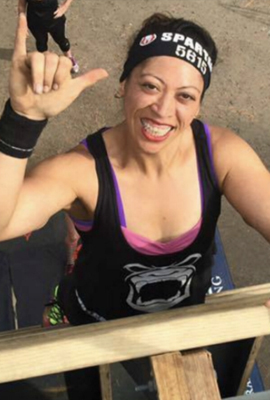 Chiquita
Chiquita has been a member and trainer here since 2013. She began her health and fitness journey after years of leading a very inactive and destructive lifestyle. In 2011 she discovered Zumba, a program that changed her life. After losing 90kg, Chiquita became a Zumba instructor and started taking courses to continue to develop her skills and knowledge. Along the way, Chiquita has enjoyed participating in Obstacle Course Racing including Tough Mudder and Spartan, and she has become an ambassador for the 'thisgirlcan' campaign. Her latest foray into the fitness world is to play rugby union, at age 41. Always ready to learn new things.
Qualifications;
Cert 3 and 4 Fitness
Zumba
Metafit and MetaPower
Les Mills Body Attack
Zuu
Ankorr
Boxing